As part of our mission to encourage entrepreneurialism and innovation, IFT launched the IFTNEXT Food Disruption Challenge—a new competition designed to help emerging and investment-ready food companies advance the science of food by providing mentorship and visibility to further the positive impact on our global food supply.
After a months-long process that saw the original field of 65 companies face several rounds of questions and virtual pitch sessions, our panel has chosen six finalists to share their innovations in a high-profile pitching competition at IFT18 in Chicago on July 17, in a featured session hosted by entrepreneur Daymond John of ABC's Shark Tank. The finalists represent breakthrough solutions across food ingredient, packaging, agriculture, and processing applications. They'll pitch their businesses to a panel of prestigious judges including Jennifer Bentz, senior vice president of R&D, innovation, and insights for Tyson Foods; Jeff Grogg, founder and managing director of JPG Resources; J. Skyler Fernandes, managing director of investments, Cleveland Avenue; Lenny Lebovich, founder and CEO of PRE Brands; John Ruff, IFT past president and former senior vice president of global quality, scientific affairs, and nutrition for Kraft Foods; and Natalie Shmulik, CEO of The Hatchery.
Here's a look at the six companies that will be competing for the IFTNEXT Future Food Disruptor of the Year award and a $25,000 cash prize at IFT18: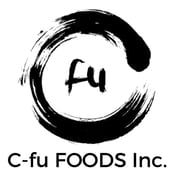 C-Fu Foods – An ingredient innovation company developing the next generation of insect-based, value-added food ingredients. The company's goal is to support the emerging insect food sector with high quality functional ingredients that solve the technical challenges that limit the use of insects in food.
How they've been preparing for the IFTNEXT Food Disruption Challenge live pitch event at IFT18:
"I've got a lot to say about edible insects and I get really excited whenever I get the chance to talk about our products and technology, but cutting it to just a few minutes can be ambitious. Practice with a timer and working to reduce the pitch to a few core ideas is how I'm preparing. I've had some great feedback from our pitch coach, Jagruti Bhikha, and my mentor Dana McCauley. I've also been working to take complete advantage of the access to fantastic mentors that IFT has curated for this competition." - Lee Cadesky (Co-founder and COO, C-fu Foods)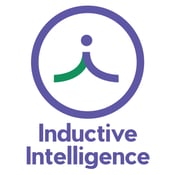 Inductive Intelligence – A packaging technology company that makes it possible to safely and conveniently heat foods and drinks in disposable package, using the same device you use to charge your mobile phone battery.
What has your experience in the IFTNEXT Food Disruption Challenge been like so far?

"The IFT mentors have incredible experience and have brought greater focus to our strategy. They've built solid businesses before, and have the wisdom of knowing what things matter and what things will be a distraction." - Greg Clark (Co-founder and CEO, Inductive Intelligence)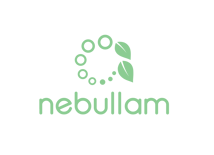 Nebullam – A food technology company providing new vertical farmers with High Pressure Aeroponic systems, powered by artificial intelligence.
How they've been preparing for the IFTNEXT Food Disruption Challenge live pitch event at IFT18:
"We're in the middle of raising our seed round right now. Our roadshow has taken us throughout the Midwest, and to the West Coast on multiple occasions. To go from the private stage with smaller groups, to a public stage with a much larger group, is exhilarating. The more people we can meet with to share Nebullam's vision and mission of creating the art of future food, the stronger our story becomes. We're preparing by putting ourselves in as many positions to share our story as we can." - Clayton Mooney (Co-founder and CEO, Nebullam)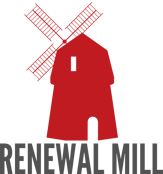 Renewal Mill – A CPG and ingredient company that creates high-value superfood ingredients and foods from the $6 billion of unused fiber and starch byproducts of legumes, vegetables, and fruits produced annually.
What has your experience in the IFTNEXT Food Disruption Challenge been like so far?

"Through the selection and mentoring process, we have learned even more about how we can leverage the greater food community to improve our business model. The caliber of individuals that IFTNEXT brings together is truly incredible." - Sumit Kadakia (Co-founder, Renewal Mill)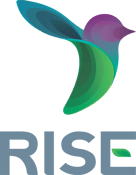 Rise Products – A food technology company that uses a patent-pending process to convert organic by-products into healthy, tasty, and sustainable food products, starting by turning spent barley from brewers into flour.
How they've been preparing for the IFTNEXT Food Disruption Challenge live pitch event at IFT18:
"We are so grateful to have Jagruti and Kantha as coaches for our pitches. Jagruti is always helping us with new tools of how to tell a compelling story. Since we're engineers, we're grateful for the opportunity to learn about the different aspects of the food industry from Kantha. This will help us refine our pitch to the diverse group of judges, as well as the audience who represent different facets of the food tech industry. After storyboarding our pitch, we received feedback on it, and refined it to create a rough draft of the pitch. We take turns pitching it to each other, and try to tweak the story each time to find out what works. In the end, we're looking to tell a balanced story that clearly explains what we do and what motivates us, and hopefully that resonates with the audience." - Bertha Jimenez (CEO and Co-founder, Rise Products)

Re-Nuble – An agricultural technology company that uses an inexpensive, patent-pending process to transform food waste into chemical-free, organic nutrients for both soil-based and hydroponic cultivation.
How they've been preparing for the IFTNEXT Food Disruption Challenge live pitch event at IFT18:
"We have been fortunate to receive pitch coaching and reviews in the past. A pitch deck is never truly final, but IFT has helped us to further refine it with the lens of the perspective related to food innovation. The mindset used to prepare Re-Nuble's pitch deck to date incorporated aspects of food and the resources required for its cultivation, distribution, and harvest. However, IFT helped us to reflect our value that is of importance to its consumers and the brands that prioritize and invest in food transparency and sustainability."  - Tinia Pina (Founder and Chief Executive Office, Re-Nuble)
IFTNEXT is made possible through the generous support of Ingredion, IFT's Platinum Innovation Sponsor.